No one thinks of turtles on the first day of school, but they're everywhere. Turtles waddling in lines, turtles saying goodbye to their parents who clutch tissues and cameras, and turtles boarding the shiny bright Big Yellows. Is this a new species? A clever New York State law that pushes even reptiles to get an GED? No and no, although I wouldn't put it past the department of education to consider it if it meant being able to generate and send a school tax bill.

Everyone from Kindergarten to Seniors are returning to school. The older kids have this down pat with their beat-up sneakers and Forever 21 shirts, standing at the bus stop with forced nonchalance. Boring. It's the brand new newbies, the class of 2026 better known as kindergarteners, who are the most adorable. I'm sure we'll pass our share over the next few days on our way to work. These small students are the turtles.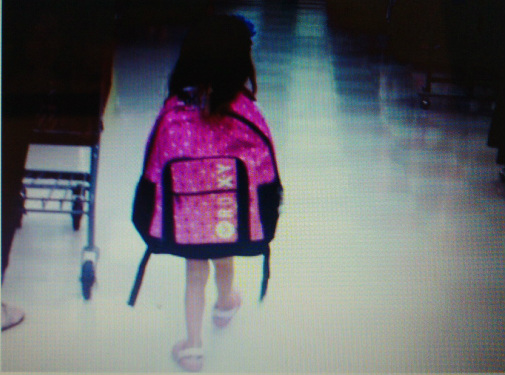 First of all it is a figurative analogy. The first day of school they step out of the shell of comfort and protection of mom on their way to independence and the road to knowledge. The literal translation is that most children will have a brand new backpack which will be wayyyy tooo big for them, thus dwarfing their torso and leaving only their head and legs visible.

Like a new pair of sneakers or a hand-me-down winter coat, they will grow into their backpacks over the 180 day learning experience because when the teacher's list came out with the requirements for the school year, a means of carrying their 8 1/2x11 papers was included. Parents were told not to buy the cute, size-appropriate book bag, it will not be big enough. The problem with the tote they now own is it will be incredibly top heavy (back heavy?) once it's filled. Imagine sweet 35 pound Vivian trying to trudge up the three steps of the school bus with forty pounds of finger paintings and handouts. One tip past the balance of weight and little Viv will be lying on the ground, feet and arms flailing helplessly above her 'shell', unable to right herself. Just like a turtle.

So, if you have a turtle at home worrying about what school is like, give them this advice: stop, drop and roll is not just for fires if they want to survive the beginning of their academic careers.