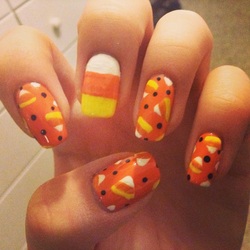 'Tis the season for crafty, spooky and wowing others.

Looking for a fun Halloween party idea that's inexpensive? I have just the one, or should I say ten. It's all about the nails.

My daughter, who just happens to be crafty and good at wowing others is into the popular trend of nail art, just like so many other girls these days. Gone are the rigid rules of pinks or reds. Today, it's socially acceptable to do more than one color. Add patterns. It's vogue to put design that matches or complements a secondary shade. Every color imaginable is now in fashion.

Although some of her designs are way beyond my elementary school art level, some are easy enough for even the most basic beginner. Here's how:

Items

Several bottles of nail polish, especially black, white and clear. The more colors the more design choices

Nail polish remover and cotton swabs for 'erasing' mistakes around the nail line

Dotting tools and tiny nail brushes or tip of ball point pen and paint brushes

Pictures for inspiration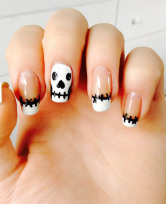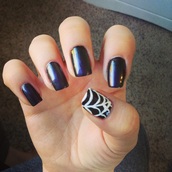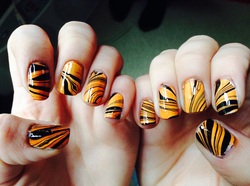 How to

Choose a color, theme or design

Have nail polish colors needed

Starting with a clear coat on unpainted nails will help deter dark colors from seeping into the nail bed

Paint the 'special' nail first to allow it to dry for secondary colors to be added or put on base coat

Allow nails to dry between colors

Paint remaining nails or accents

Remember to have fun!